Warehouse Packer
Our client, a resource of RRD, the largest commercial printing company in the world is looking for individuals for Light Packaging in Irvine, CA. In this role, you will be working with printing machines ,packaging items and auditing orders. You will earn $17.00 /hr working Monday - Friday.
Your Day:
- Assembling daily orders by shipping location or any other shipping categories.
- Keeping records of packages including delivery notes, invoices, etc.
- Filling out packing and order forms with the relevant shipping information.
- Inspecting packages to ensure they are not damaged.
About You:
- In-depth knowledge of packing and shipping procedures
- Ability to operate shipping vehicles
- Good knowledge of basic arithmetic: addition, subtraction, division and multiplication
- Ability to work in a fast-paced, high-stress environment for long hours
- Able to lift up to 25 lbs.
Pay Rate & Shift:
- $17.00 /hr
- Monday - Friday
- 8:00 AM - 5:00 PM
Apply
Your application has been successfully submitted.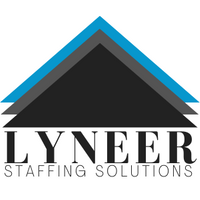 Staffing companies are a dime a dozen, then there's Lyneer