Warehouse Packer - Medical
Permanent hire and pay raise in under 3 months.
Our client is looking for Medical Supply Packers near Northeast Philadelphia, PA to join their team. In this role, you will be packing pharmaceutical products within a sterile environment, this is not a warehouse.
Public Transportation Available!!!
Your Day:
- Pack lifesaving medication to patients
- Mark and label containers
- Measure, weigh and count products and materials
- Examine and inspect products and materials
- Record product and packing information
About You:
- No makeup, jewelry or nail polish allowed due to the sterile environment.
- Must wear PPE provided by the company (gloves, booties, hairnets).
- Must provide own medical facemask.
- Must wear scrubs over clothes.
- Drug/Background required.
Shifts:
- 2nd shift – 4:00 PM – 12:00 AM (Monday - Friday)
- 3rd Shift – 12:00 AM – 8:00 PM (Monday - Friday)
- Require to work every other weekend
- 8:00 AM – 8:00 PM or 8:00 PM – 8:00 AM ( Friday, Saturday, Sunday)
Pay:
- $13 /hour
- Hourly increase once FT
- Company provides excellent Benefits
Apply
Your application has been successfully submitted.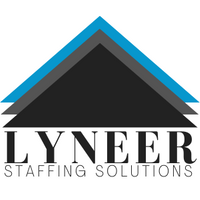 Staffing companies are a dime a dozen, then there's Lyneer