Warehouse Packer
We are looking for a highly organized Packer in Belcamp, MD to prepare items for shipping. The Packer is responsible for cleaning shipping containers, labeling items, and packing items into the shipping containers.
To be successful as a Packer you must have attention to detail and the ability to organize items. A good Packer is efficient and careful not to damage items.
Packer Responsibilities:
- Ensure that items are undamaged.
- Clean shipping containers.
- Label items.
- Pack items into shipping containers.
- Seal and label shipping containers.
Packer Requirements:
- Physical strength and stamina.
- A high school qualification or equivalent.
- Prior experience working in a warehouse.
- Attention to detail.
- Excellent organizational skills.
- Steel toes.
- Safety glasses, eye protection, hair/beard net.
- Ability to stand for 10 hours (if necessary).
- Ability to lift up-to 25lbs.
- Reliable transportation.
Hours and Compensation:
- Monday - Friday
- 1st- Monday through Friday 7 am to 330pm
- 2nd- Monday through Friday 330pm to 1130pm
- 3rd- Sunday through Thursday 1130pm to 7 am
- $18.00 to $20.00"
Apply
Your application has been successfully submitted.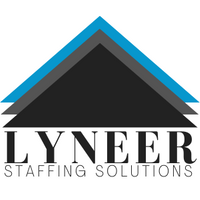 Staffing companies are a dime a dozen, then there's Lyneer