Picker/Packer - Pallet Jack
Lyneer Staffing Solutions Hanover office is looking for skilled Pallet Jack Operators to join our team in Elkridge, MD!
Duties and Responsibilities:
- Safely operate the electric pallet jack
- Prepares orders by processing requests and supply orders; pulling materials; packing boxes; placing orders in the delivery area.
- Palletize
- Maintains a fast pace in picking, packing, replenishing, and other warehouse functions.
- Maintains safe and clean work environment
- complying with procedures, rules, and regulations.
- Completes reports and paperwork to maintain required work information.
- Operates and Maintains preventively warehouse vehicles and equipment
Skills/Abilities:
- Ability to work in a team environment.
- Ability to operate Electric pallet jack
- Have reliable communication and documentation skills
- Demonstrates the ability to meet production standards on specific assignments in a specified time.
Hours and Compensation:
- $16.25
- Monday thru Friday 2:30 pm to 11:30 pm
Apply
Your application has been successfully submitted.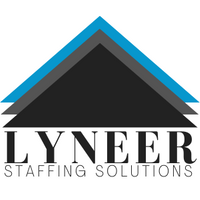 Staffing companies are a dime a dozen, then there's Lyneer