Material Handler
Our client is a trucking and logistics company. They are searching for Material Handlers to join their team.
In this role, you will assemble and select cases from pick slots for store orders in an accurate, efficient, productive manner and assemble orders onto pallets using voice-activated computers and pallet jacks.
Your Day:
- Read work orders or receive oral instructions to determine work assignments and material and equipment needs.
- Electronically scan products using a warehouse management system and voice-activated computers.
- Repetitively stack cardboard boxes and pallets.
- Repetitively pick perishable goods in refrigerated and/or frozen rooms.
- Move materials within the warehouse.
- Accurately assemble customer orders from stock and place orders on pallets or shelves or convey orders to packing station or shipping department.
- Accurately stage and sort products for loading.
- Pallet jacks and a variety of warehouse mechanical equipment may be used to transport products within the warehouse.
About You:
- At least 1 year of warehousing or material-handling experience using an electric pallet jack preferred.
- Comfortable with heavy lifting required.
- Working in a cold storage warehouse environment with -20 degrees to 55 degrees temperature for long periods of time is required.
- Must be able to work a varied schedule, including weekends.
- Flexible to work overtime as needed.
- Ability to follow directions and basic math skills required.
- Ability to work independently and as part of a team.
- Ability to pay close attention to details and meet deadlines.
- Regular, predictable, full attendance is an essential function of the job.
Shift Hours:
- 2nd shift 1:00 pm until 9:00 pm
- 3rd shift 11:55 pm until 8:25 am
- OT offered
- Job Type: Full-time
- Pay: $19.00 
Apply
Your application has been successfully submitted.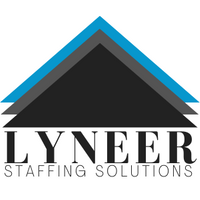 Staffing companies are a dime a dozen, then there's Lyneer