Forklift Operator
Lyneer Staffing Solutions is looking for a Forklift Operator - Raymond Pacer to join our team! Your position will focus on the safe and efficient movement of products and materials.
Responsibilities:
- Operate various vehicles for storage or removal of materials
- Prepare products and materials for shipment
- Load, unload, and stage products and materials
- Track and record units of materials handled
- Adhere to safety policies and procedures
​Qualifications:
- Experience in general labor, construction, or other related fields
- Familiarity with a pallet jack, forklift, or other industrial vehicles
- Ability to handle physical workload
- Strong work ethic
Hours and Compensation:
- 1st shift hours may change. Must be flexible with OT
- $17.00 to $18.00
- Monday to Friday and some Saturdays
  - 5am-1:30pm
  - 6am-2:30pm
  - 7am-3:30pm
Apply
Your application has been successfully submitted.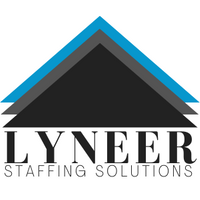 Staffing companies are a dime a dozen, then there's Lyneer