Warehouse Associate
We are looking for a hard-working Warehouse Associate in Rialto, CA to help us in our warehouse. The Warehouse Associate is responsible for receiving, labeling, and storing incoming shipments, assessing stock for damages, keeping a concise record of inventory, and accurately filling customer orders.
Responsibilities
Receiving, processing, labeling, and storing incoming stock.
Maintaining clear records on all inventory and stock.
Inspecting all stock for damages and keeping records of damages.
Organizing the warehouse space.
Preparing orders for shipment.
Recording exact arrival and departure times for shipments.
Operating stock management tools; for example, a forklift.
Counting stock and keeping inventory records.
Requirements
Experience with inventory software.
Excellent time management and organizational skills.
Physical stamina.
Hours and Compensation
Mon. - Fri.
1st Shift - 5:00am-1:30pm or 2nd Shift - 2:00pm-10:30pm
$15.50 to $16.50
Apply
Your application has been successfully submitted.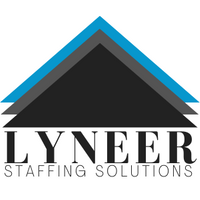 Staffing companies are a dime a dozen, then there's Lyneer