Warehouse Associate
Our client, a company founded in the Bay Area in 1992 is looking to hire a Warehouse Associate at their location in Hayward, CA. In this role, the candidate would be responsible for but not limited to assisting in the shipping and receiving, unloading and loading trucks, and checking in merchandise. You will earn $20.00 /hr working Monday to Friday, 6:00 AM to 2:30 PM ( with possible OT).
**COVID Vaccine Required**
Your Day to Day:
Operating a forklift
Reading customer orders, work orders, shipping orders, or requisitions to determine items to be moved, gathered, distributed and/or shipped.
Moving materials and items from receiving or storage areas to shipping or to other designated areas.
Sorting and placing materials or items on racks, shelves, or in bins according to predetermined sequence such as size, type, style, color, or product code.
Marking materials with identifying information using the appropriate method.
Must wear the proper safety equipment.
Skills & Qualifications:
Forklift experience is a MUST
Computer skills, accuracy & attention to detail
Organizational & prioritization skills with initiative
Physically fit and stamina
Ability to frequently lift 40 - 60 lbs
Pay Rate & Shifts:
$20.00 /hr
Monday to Friday
6:00 AM to 2:30 PM ( with possible OT)
Apply
Your application has been successfully submitted.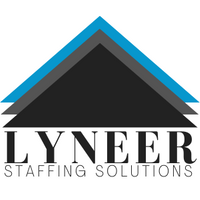 Staffing companies are a dime a dozen, then there's Lyneer