Forklift Operator
Do you want to work for a company that is about growth, fun and filled with unlimited possibilities? A place like no other with a purpose, then this is the company for you as a Forklift Operator in Swedesboro, NJ. Responsibilities for this position are but not limited to loading and unloading shipments safely and move product to assigned locations or containers. You will earn $17.00 to 19.00 /hr to Monday to Friday (Some Saturdays as needed).
Your Day to Day:
Efficiently stack and store the merchandise in the appropriate areas.
Ensure inbound and outbound shipments are accurate and free of damage. Report quality variances.
Use RF Gun for picking, receiving, put-away, replenishments and load functions, as required.
Maintain the facility's equipment and materials in a neat, clean, and orderly fashion.
Inspect the equipment to insure properly functioning daily.
Ability to add, subtract, multiply, and divide in all units of measure, use of calculator helpful
Qualifications:
Stand Up Reach Truck or Forklift Experience, 1 Year Minimum
Operate all equipment in a safe and efficient manner following prescribed work methods
Must be able to prioritize and work in a fast-paced atmosphere while maintaining a high degree of flexibility
Ability to work flexible hours and work an alternate shift for an extended period of time with limited notice
Ability to stand, stoop, lift and perform manual dexterity
Lift up to 50-pound boxes, and remain on feet for entire shift
Ability to ascend staircases and perform standing work on an elevated platform
Ability to work while being exposed to cold temperatures in the winter and hot temperatures in the summer
Pay Rate & Shifts:
$17.00 to $19.00 /hr
Monday to Friday (Some Saturdays as needed)
7:00 AM to 3:30 PM
3:30 PM to 12:00 AM
Apply
Your application has been successfully submitted.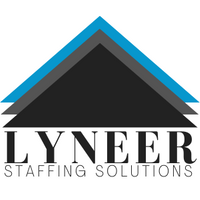 Staffing companies are a dime a dozen, then there's Lyneer